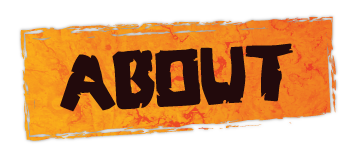 SPEELGOEDLAND PROUDLY PRESENTS TO YOU OUR NEWEST LICENSE: DINORASSIC®!
We've created our own dinosaur license and our first collection has launched successfully last July!
The collection contains a broad assortment, like; backpacks, stationery, games and building bricks, among many other items.
The Dinorassic® world is exciting and full of adventures. Our items are created to stimulate the creativity
and imagination, and will guarantee hours of fun.
Want to get more information, discuss possibilities and receive the catalog of the complete collection?
Then join the adventurous world of Dinorassic® and get in touch with our Sales Team!
Just click on the ROAR!-button below and let us know!

The launch of our collection
was a great success!
Currently we're working hard on getting the collection online, so everybody can join the Dinorassic world.
If you want to stay up to date, follow us on Instagram and Facebook!
The first samples are here!

We continue to develop lots of fun items and the collection grows by the day! If you would like to discuss possibilities just hit the ROAR!-button above and get in touch with our Sales Team!
The official Dinorassic® logo!
We hope you'll love it as much as we do and looking forward to launch our first collection !
(Notice that T-Rex also did a lot of push-ups– even though he hates that! – to look his best as the face of the brand!)